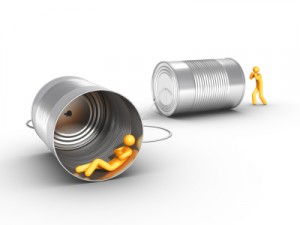 Phone Service
Get the right service for the right price for your business.
With nearly a decade of experience in telecommunications, My Phone Guy knows the ins and outs of the many local phone service options available to business owners today. And because every business is unique, My Phone Guy provides recommendations specific to your needs, your operation, your goals—and your budget.
My Phone Guy offers the full gamut of local phone services:
Basic phone service using standard analog lines (POTS, or Plain Old Telephone Service as we call it in the biz)
Digital phone service with PRI functionality, including direct inward dial (DID)
Integrated T-1 with voice and data services
The good news is you don't need to know all the technical jargon. You can leave that up to My Phone Guy. We will help you sort through all of your options and educate you along the way.
Looking to grow? My Phone Guy will conduct an analysis of your inventory, business site and type of phone service and equipment, and then help you determine the phone service with the right features and functions you need to expand.
Need a cost saving plan? No problem. My Phone Guy will analyze your current phone bills and present savings alternatives. We represent a wide variety of carriers (check out all the options below!), which means we can find the right price point and system for your budget.
So you think you're in a contract? Think again. Many businesses mistakenly believe they are under a contract with their phone service provider. If you aren't sure, talk to My Phone Guy.
We can:
Find out if, in fact, you're in a contract
Sort through the fine print of a contract and conduct a thorough analysis of the terms and timing, including automatic renewal clauses. Every contract is different with terms that vary from provider to provider.
Provide the best recommendation – when the time is right – for renewal, a new contract or another plan.
My Phone Guy will make sure you secure the local phone service that makes the most sense for your business.